This post contains affiliate links. Affiliate disclosure: As an Amazon Associate, we may earn commissions from qualifying purchases from Amazon.com and other Amazon websites.
This article showcases our top picks for the Best Kitchen Gadgets For Small Kitchen. We reached out to industry leaders and experts who have contributed the suggestions within this article (they have been credited for their contributions below).
We are keen to hear your feedback on all of our content and our comment section is a moderated space to express your thoughts and feelings related (or not) to this article This list is in no particular order.
This product was recommended by Meg Marrs from Safer Senior Care
When countertop and cupboard space is limited this foldable hot pot made of 100% food-grade silicone with a stainless steel base is perfect. You just press and it folds down small enough to store in a drawer. It can be used for cooking noodles, soups steamed frozen food, or as a hotpot. It's has a control dial to adjust the cooking temperature and will power off automatically if it becomes too hot.
---
This product was recommended by Noman Asghar from Fan Jackets
Multi-Purpose Hand Blender This slim blender made with robust copper motor and sharp blades that can blend anything in seconds. Design ergonomically that will not slip and allows continuous beating and blending.
---
This product was recommended by Matthew Benjamin from Ktchn Essentials
If you have limited space in your kitchen, the last thing you want taking it up are measuring spoons! With this adjustable measuring spoon, you can measure 1/8 tsp, 1/4 tsp, 1/2 tsp, 3/4 tsp, 1 tsp, 1-1/2 tsp, 2 tsp, 2-1/2 tsp, and 1 tbsp all from one item. This means less to store and less to clean up, perfect for small kitchens!
---
This product was recommended by Matthew Benjamin from Ktchn Essentials
Every home cook knows they need to have a good set of knives, but nothing takes up space like an old knife block. Adding a knife strip to a small kitchen can ensure that home cooks can easily access their knives without taking up any space on the counter!
---
This product was recommended by Mark Jenner from FoodFireFriends
You no longer have to postpone grilling your chicken or steak indoors, despite the size of your kitchen. This is the opportunity the Power XL Smokeless indoor grill offers. This grill can grill salmon, sear steak, and cook burgers with an even consistency. But what makes this grill exceptional is not only its performance; but also how easy it is to control, thanks to its plug-in control feature. You can choose five different settings, depending on the temperature you desire for your meals.
---
This product was recommended by David Potocki from rt2coaching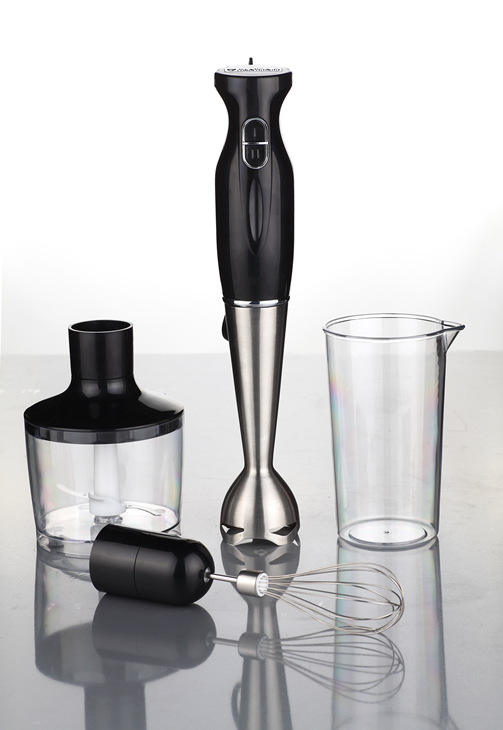 Stainless steel blending attachment, 2 speed. Includes a whisk and chopping attachment. This versatile hand blender makes quick work of prep time and cleans up just as easy. This set is compact and you can store it easily anywhere.
---
This product was recommended by Keith Melanson from RenosGroup
The Lynk Professional Slide Out Double Spice Rack Upper Cabinet Organizer is a smooth and easy slide-out access to store your spices. This makes your cabinet organized and convenient for storage. It is designed to eliminate clutter on your countertops. The organizer includes a removable tray that can be washed and protects the cabinets from spills.
---
This product was recommended by Tonya Bruin from To Do-Done
The KIBEE Dish Drying Rack is a multipurpose kitchen product that can be used over the sink to dry dishes, or as a platform for your fruits and vegetables, and even for defrosting frozen food. It can also be used as a mat on the counter for hotpots and pans or as a cooling rack for baked goods. It is essentially designed to save space in the kitchen and to easily adjust for any sink by detaching the rods from the silicon material. You can also roll it up after using it for easy storage.
---